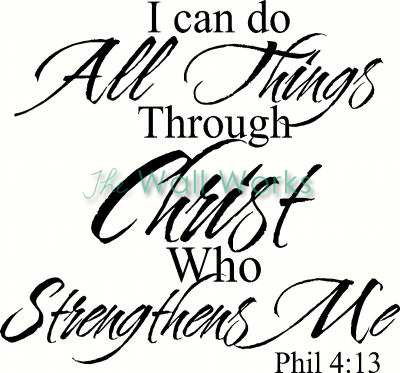 Wow... I know it has been awhile since I have posted here. Not because I haven't wanted to, just have so much going on in my head, things God is showing me about Himself, about myself, about what my family can do... that I really haven't been able to put it into words. But I decided I am just going to sit down and start writing, just to see what comes out, then I will decide if I will actually post it or not!
We started our adoption process in September of 2010. We knew we wanted to adopt one little girl. We basically told God we were willing to adopt one girl, between the age of 0 and 3, and relatively healthy. We stepped out in faith to do that. As most of you now know, God had other plans for our family. God took our little step of faith and turned it into something much bigger than we could even imagine. It looks like our adoption journey will start wrapping up next month! Jon and I will travel to Latvia and bring 3 little girls home. Two 5 year olds and a 2 year old. Sisters who get to stay together. One with a medical condition. So far out of the box from what we told God we would do. But God knows what is best... I am fully trusting that.
So, I decided I will try to answer some of the most asked questions we get...
1)
Q: You are missionaries, how can you afford an expensive international adoption?
A: We can't. There is no way on what we make a month to pay for this adoption. And yet, we still stepped out knowing it was what God wanted of us. Let me tell you... money is not an issue God deals with. In the past week all of our adoption costs are paid for or promised. One of those was a grant, and the rest was done anonymously. My God is big.
2)
Q: How will you afford 3 more kids?
A: See above answer... God has always provided for us. Since we moved to Georgia we have lived debt free, and don't plan on changing that. I read a quote not too long ago that said "Children are not expensive, lifestyles are." We have cut down some things in preparation for being a family of 7. We disconnected our home phone and got magic jack, we found a cheaper internet provider and we only pay for basic cable (which we are willing to get rid of if need be). With couponing, I have cut my grocery bill down to about $300 a month. I rarely shop for new clothes for the kids, you can find great things second hand! We probably still eat out more than we should, but that can change as well. My God is a provider.
3)
Q: How will you be able to afford quality health care for M?
A: This one is the hardest for me. Again, we have to trust God. I can't really call up my insurance company to ask what it will do to my insurance if we adopt an HIV + child. Once she is here, they have no option but adding her to our insurance, but I don't really want to give them a heads up! I am on a newsgroup for HIV adoptions and have learned a ton! Her medication should just be our co pay for medication. There are also programs that are willing to help out. Between you and me though, we are praying for complete healing. This is not her burden to bear. To go along with this, people want to know if we will disclose her status to everyone. Well, I have already done that here and on facebook. There is no shame in her disease, and it isn't her fault. We will take it one step at a time... My God is a healer.
4)
Q: Are you ready to mother 5 children?
A: I tell my boys that saying "I can't" is not allowed. I can do all things with Christ who gives me strength. I have to take my own advice. Of course I am not ready... but I am willing. I am excited, and panicked all at the same time. I am sure it will be overwhelming, scary, fun, crazy... just about every word you can think of! But, it is life. I am excited to pour God into more little lives. I am excited that my boys are wanting sisters! I just see God all over this! My God is my strength!
I fully believe that God has called Jon and I to live out our faith one step at a time. I don't know that He calls everyone to live like that, but He has for us. We never see where we are going, but we know it is God we are following. The verse Proverbs 3:5-6 has really come alive to me this week. "Trust in the Lord with all your heart and lean not on your own understanding, but in all your ways acknowledge Him and He will direct your paths." That has always been a favorite of mine, but it hit me this week how true it is... imagine that! Truth in the Bible! :) I wish I could convey to everyone how much easier life is if you just TRUST!!!!! Really, He is so much bigger than whatever it is you are going through! Is there a dream that God has given you that you are afraid to step out with? Is there a passion that God has put inside of you that you don't know how to use for Him? I urge you to pray, pray, pray! Find others who are doing it and be inspired! I want to inspire people... I want people to see how FAITHFUL my God is! If my little family can do big things for the Kingdom ANYONE can!
I can't imagine what God has for our family after we finish this journey... and I don't want to! What ever God has planned is so much bigger than what I can imagine anyway! Bring it on! :)